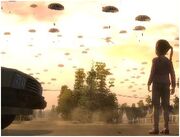 The State of Washington is one of the fifty states that form the United States of America. It is a part of the American Northwest and lies on America's West Coast. It was invaded by the Soviet Union during World War III.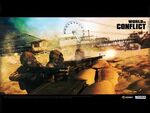 '"Come on man, stop slacking off or I'll find willing soldiers who can SHOOT!"'
This article, Washington, is a stub. Please help the war effort and save this article.
Ad blocker interference detected!
Wikia is a free-to-use site that makes money from advertising. We have a modified experience for viewers using ad blockers

Wikia is not accessible if you've made further modifications. Remove the custom ad blocker rule(s) and the page will load as expected.